Clan Community
Our Activities
Go toSurvey, what is your best Tank
Survey, what is your best Tank
We want to share what your best tanks are for stronghold. Let everyone know if you like the Crommy, T24 or M6.
Go toMembership
Membership
This clan was started by members from other Clans on WOT who wanted to try something a little different. We want YOU to join take a look at what were about and let us know if you would like to be part of our community.
Go toEvent schedule
Event schedule
IMPORTANT – CLAN MEETING September 9th at 9:00!! We have regularly scheduled events you can view them here or suggest new activities. Click to see whats going on now
Go toTHANKS CLAN ANVIL!!
THANKS CLAN ANVIL!!
The Highly ranked ANVIL clan has offered to join with us in team training! Be there or Be Square!
Were a fairly new Clan of Experienced Tankers
Hello Tanker, THRET Welcomes You! Thret is a clan of awesome tankers ready to help you anytime you ask. Whether you enjoy public matches, platooning, grinding tanks to the next tier, or doing strongholds, we are ready to help. Thret is always battling other clans to initiate or expand the territory(s) under our control. Our ongoing siege to conquer the global map continues. We offer knowledge in a friendly drama free environment with cutting edge conversation, and help you to better your tank and game! We offer rewards and promotions to those who stand above and go beyond what is expected. You must speak English fluently, you must download Team Speak 3 and use it while in game, and you must be working towards upgrading your tanks to tier ten. Minimum: 4000 battles We look forward to having you join our ranks. Please ask for Catfish1963, Dlinebar, or tufenuf
Latest news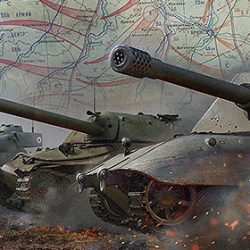 This video shows what it takes to flip a REAL tank back on it's tracks when it gets turned upside down…Looks a little harder than in World of Tanks. Below are some more fun with REAL tank flip overs.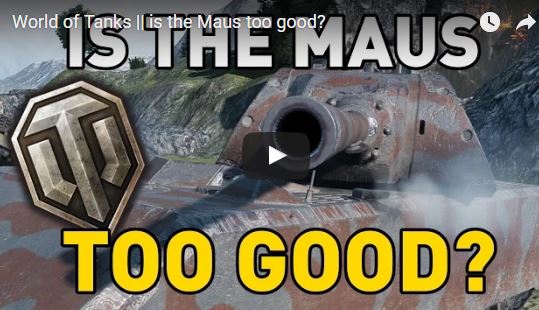 World of Tanks – Maus. In patch 9.17.1 the Maus received a buff to match the heaviest vehicle in World of Tanks – but is it now too good? Video Below:
Previous
Next